There are a lot of important details that go into planning a wedding, and one of the most important is your vows!
Your wedding vows are the most important words you'll ever say, so why not make them extra special by having them calligraphed? Here are a few reasons why you should get your wedding vows calligraphed.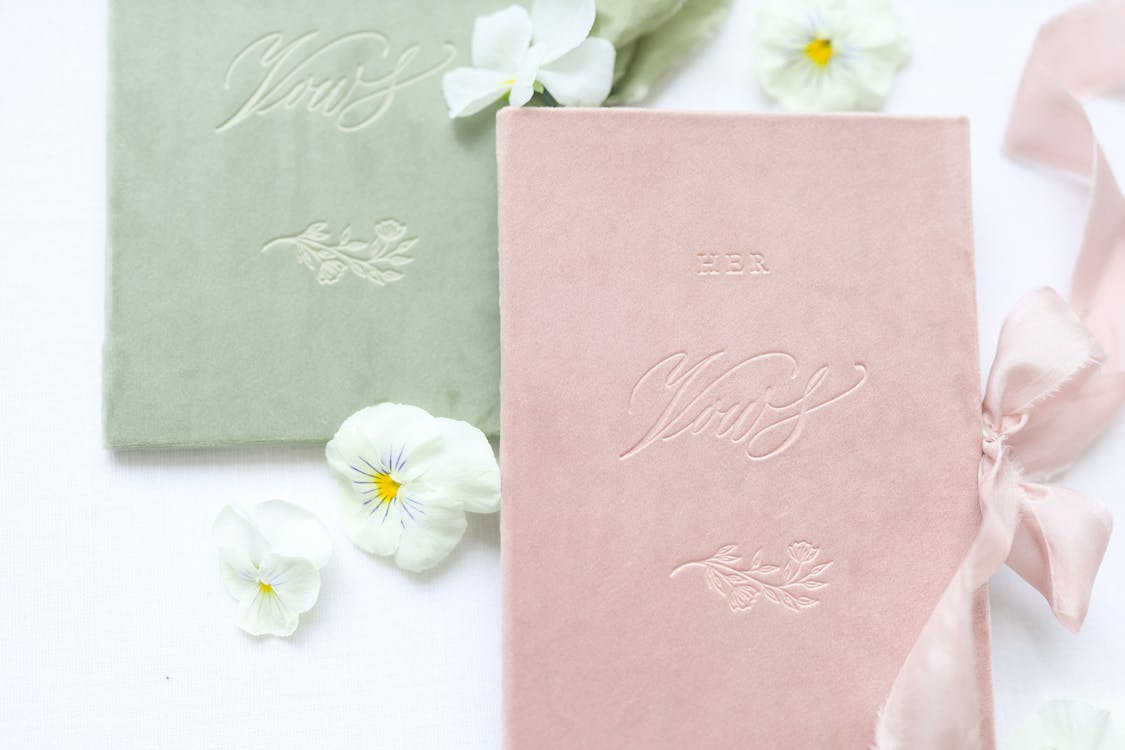 It's A Thoughtful Gesture
Your wedding vows are all about declaring your love for each other, so what could be more thoughtful than taking the time to have them calligraphed? Of course, this gesture will not go unnoticed by your spouse, and it's something they'll always appreciate!
Your wedding day is about you and your spouse, so add a personal touch to your vows via calligraphy. It's a beautiful way to make your vows even more unique and something you can look back on for years.
No two weddings are exactly alike, so why should your vows be? Calligraphy makes your vows stand out from the rest; think of it as another lovely mark you leave on your big day.
It Shows How Much You Care
Your wedding vows declare your love for each other and can speak volumes about your relationship. Show your significant other how much you care by having your words from the heart calligraphed.
Your wedding day is just the beginning of your journey together, but your vows are something you'll look back on long after the big day.
Calligraphy is a beautiful way to ensure your vows are preserved forever. It's something you can frame and display in your home as a lasting reminder of all the fun and emotions that defined your wedding.
So if you are looking for a way to add a personal touch to your big day, or want to support a rising industry, then why not get your wedding vows calligraphed? We can't wait to see how beautiful they'll look. But we're even more excited to see which of our four ceremony sites you'll book to say those vows!
Will it be the large Pemberley Park, with its vast carpets of beautiful green grass? Or would you rather speak your vows in the rustic Brighton Hall, its dimmable lights and chandeliers serenading you? Maybe Lady Catherine Place, ringed by our gorgeous signature fields of lavender, seems like the perfect place to say "I do?" But if you want to bathe in nature's beauty without walls or ceilings shielding you from the scenic views of an ancient mountain and prairie, Heartwood Forest is the site for you.
The Lavender Manor is a uniquely beautiful wedding venue hosting weddings since 2015. You'll find us in Spokane, Deer Park, Post Falls, and the Coeur D'Alene area. We will love to talk to you if your wedding is right around the corner.
We're all about the beautiful and the unique here at the Lavender Manor, and wedding calligraphy perfectly exemplifies this. So, we highly recommend you get your wedding vows calligraphed, then book our venue to celebrate a wedding you'll never forget. Contact us here today!